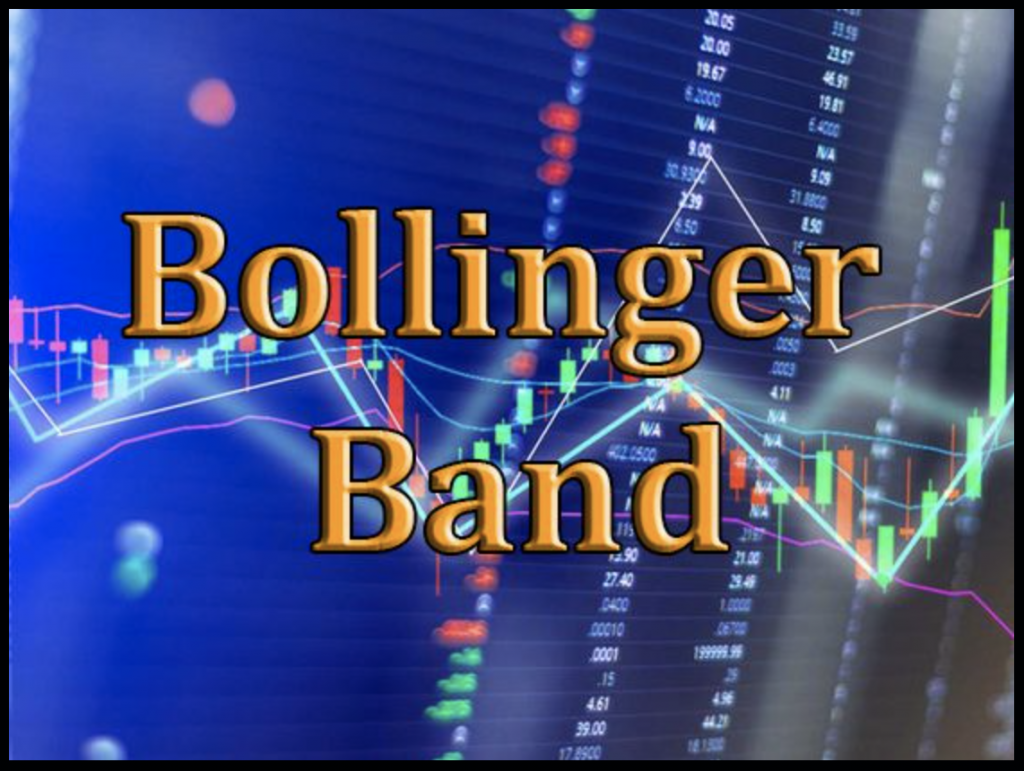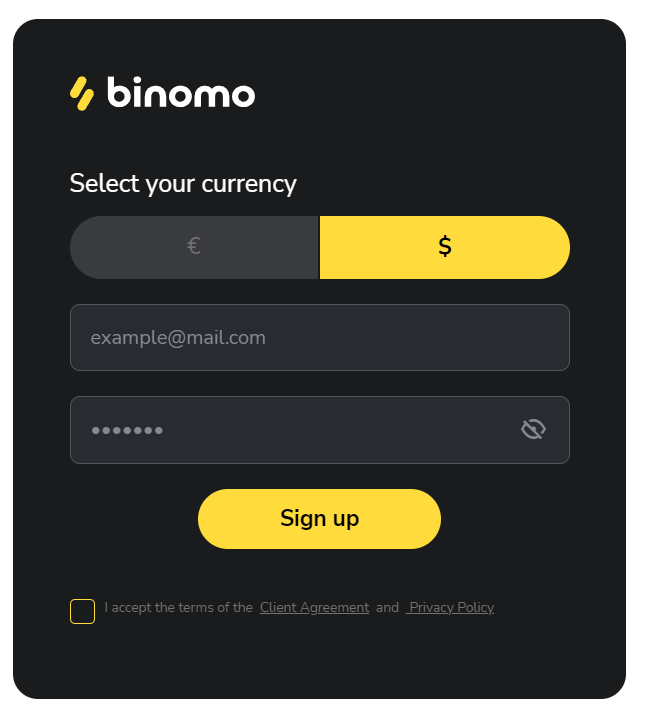 The strategy of using Bollinger Bands and levels is a very simple one and it is one of the popular strategies used by many successful traders in the world when trading in Binomo.
Trading Strategy Using Bollinger Bands Combined With Support And Resistance
Basic Setup
– Three major asset pairs: EUR/USD, USD/CAD, USD/JPY.
– A 5-minute Japanese candlestick chart.
– Bollinger Bands setup (20,2).
– The expiration time of 15 minutes or above.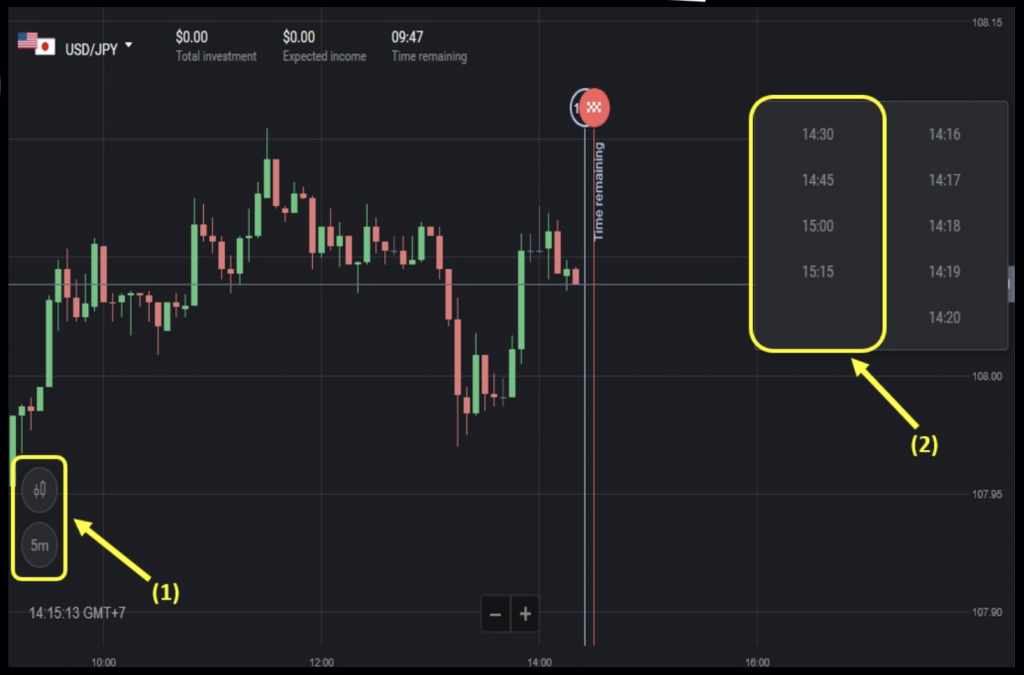 Then, you need to determine the levels (Support and Resistance) of the price. The strong and weak levels should correspond to different possibilities of price rebound when touching these levels.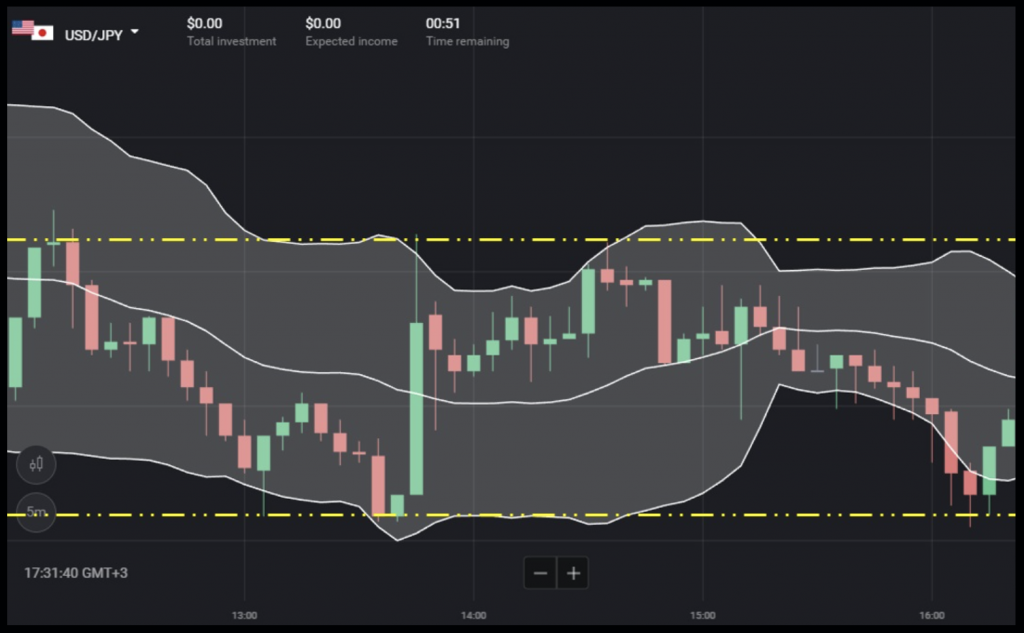 Formula:
Open an UP order = the price falls out of the lower band of the Bollinger Bands + a candlestick closes at the Support.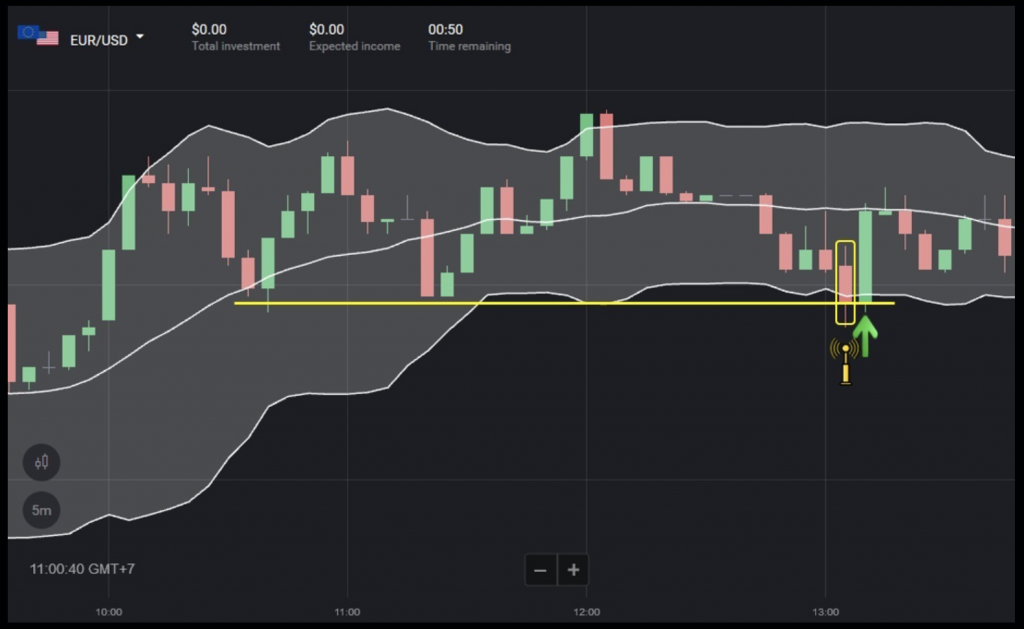 Open a DOWN order = the price breaks out of the upper band of the Bollinger Bands + a candlestick closes at the Resistance.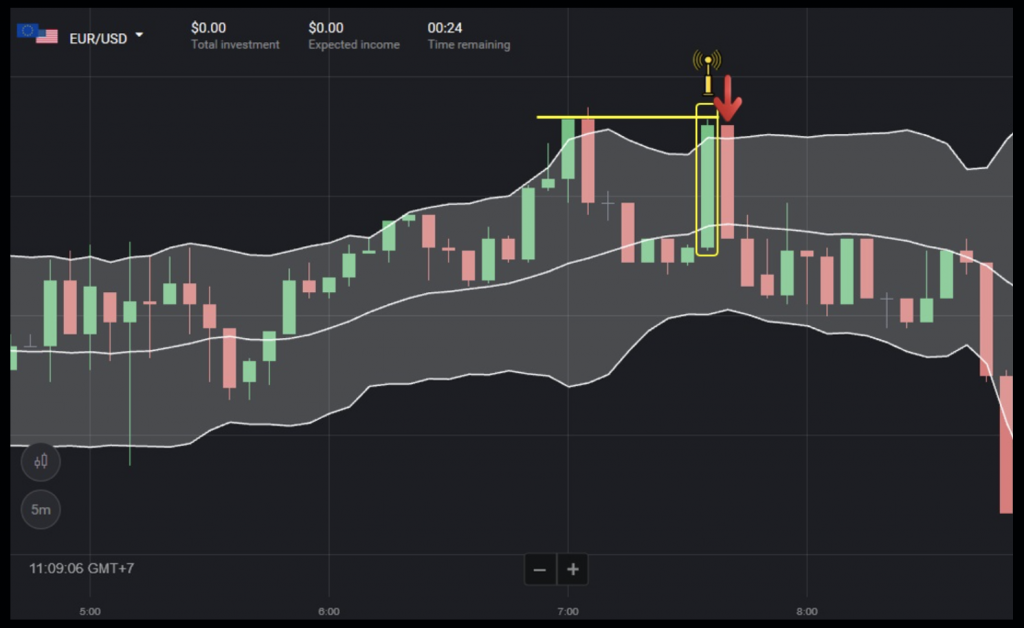 Capital management methods Bollinger bands
It is better to open orders with a constant amount of money is the best way to manage capital for this strategy. With rate of around 70%, this is a strategy that gives you no small profit.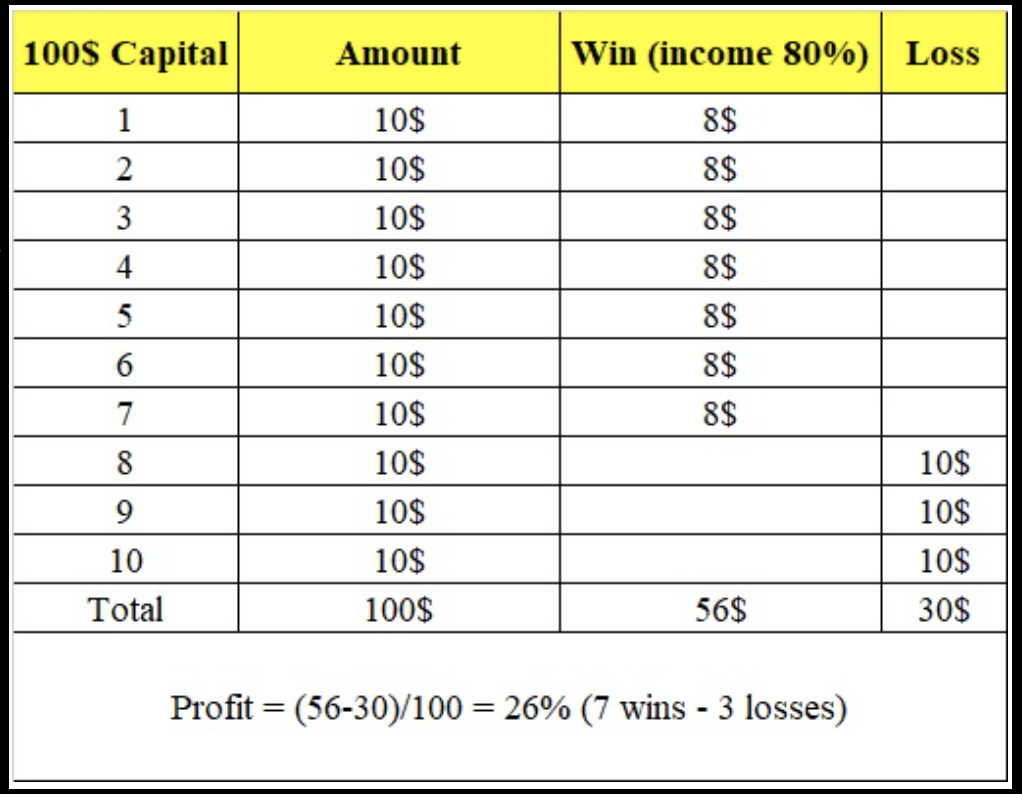 Things To Note About This Strategy
We have drawn a few small notes when testing this strategy in the past.
Do not open orders consecutively.
Because this is a reversal trading strategy.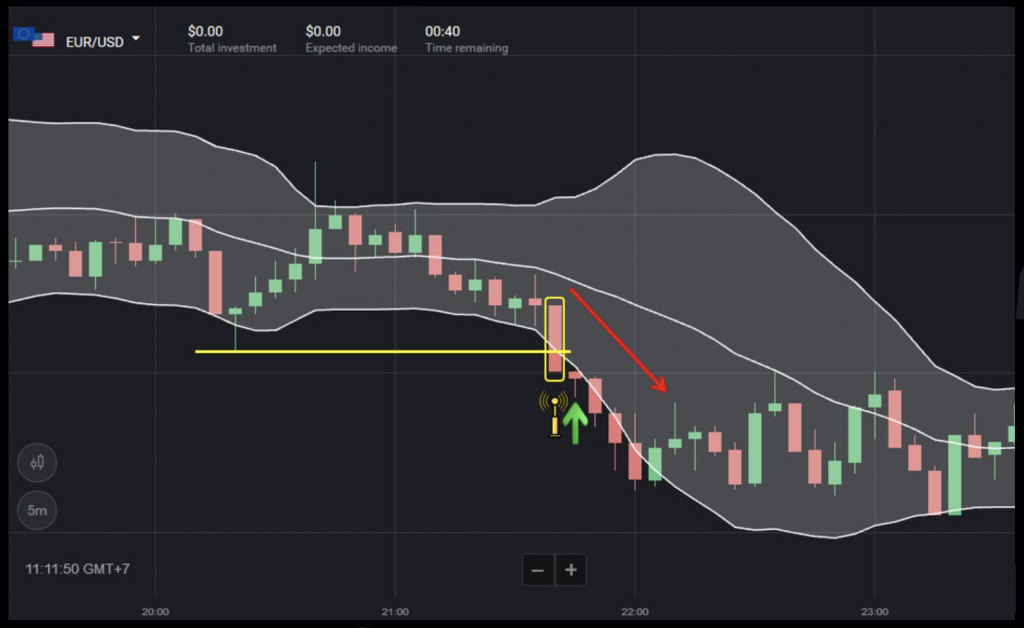 You can only open exactly one order at once. It's when the red candle falls out of the lower band and hits the support. Then, a candlestick closes at the support and a new candlestick appears. If the price continues to go down and you continue to open orders, then you are likely to lose further.
Give priority to strong levels.
When the price crosses the bands and tests the levels, you can completely ignore weak levels. You can then open an order when the price tests a really strong level.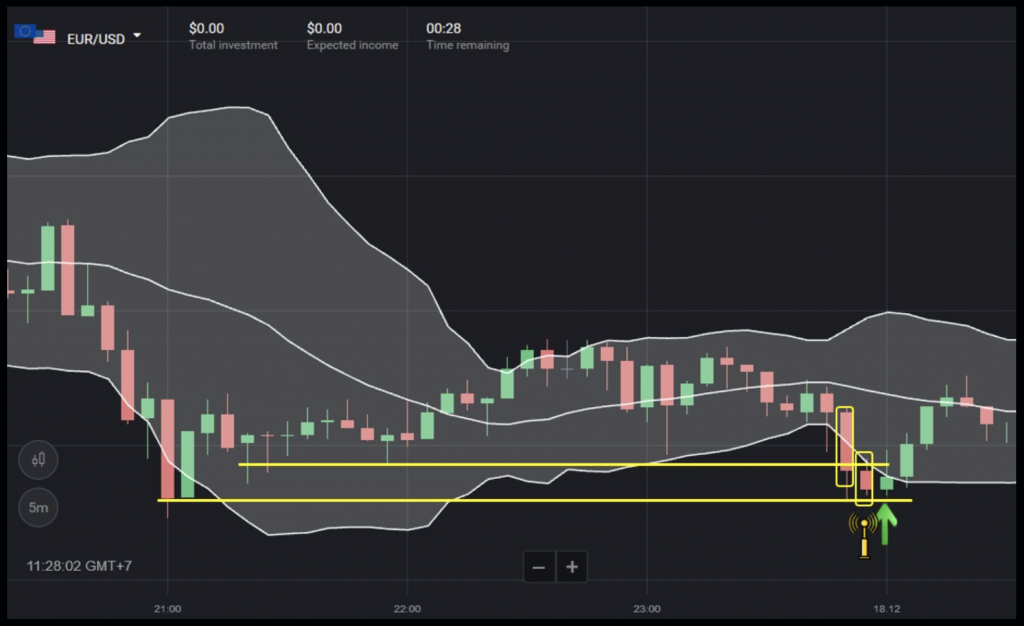 As the example above, weak levels locate inside the bands. They will be more easily broken than the levels outside the bands.
Give priority to trading sessions where prices tend to move sideways.
The fact shows that when the price goes sideways, this strategy offers a rate of up to 90%. However, when there is a trend, this rate decreases to 40%.
In Conclusion about Bollinger bands
Try out this strategy in Binomo with a demo account. Leave all questions as well as comments (if any) in the comment section below.