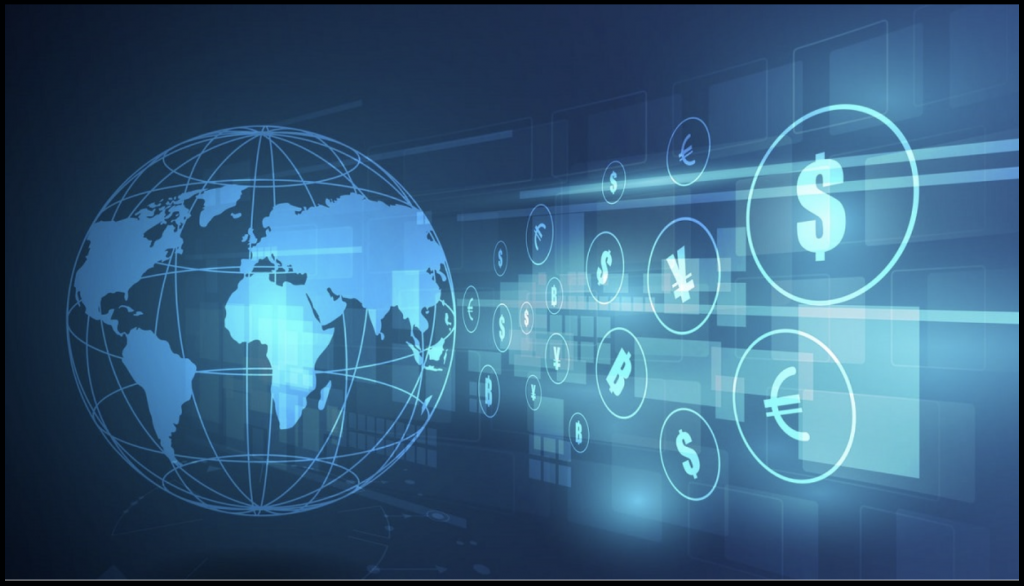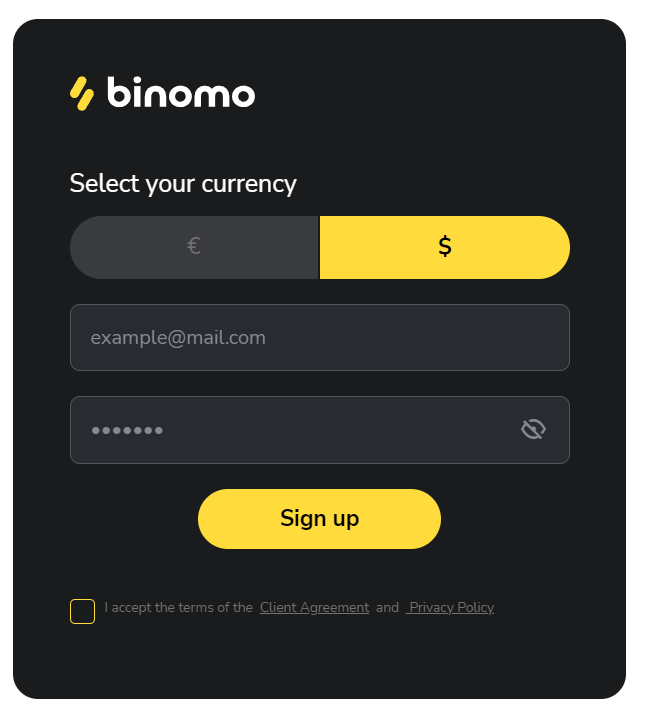 Today, we suggest that you familiarize yourself an advanced trading strategy in Binomo with great accuracy and safety. This is a strategy using the Parabolic Sar indicator and Evening Star candlestick pattern.
Strategy Using Evening Star Candlestick Pattern + Parabolic Sar Indicator
This strategy opens DOWN orders using a combination of the Parabolic indicator and the Evening Star candlestick pattern.
The basis for opening an order is as follows:
Prices change from rising to falling. The position of Parabolic changes in comparison with the price. Evening Star candlestick pattern appears. A price reversal will almost certainly occur. This is a reliable basis for us to open orders.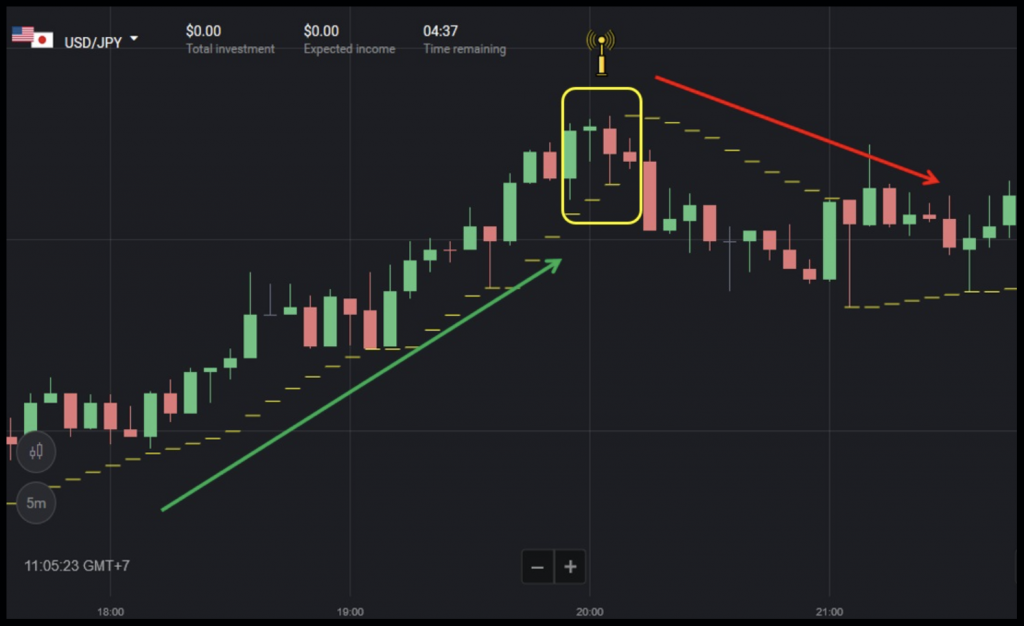 Preparation For The Trading Strategy
Asset pairs for trading: EUR/USD, USD/JPY, USD/CAD.
A 5-minute Japanese candlestick chart.
The expiration time of 15 minutes or above.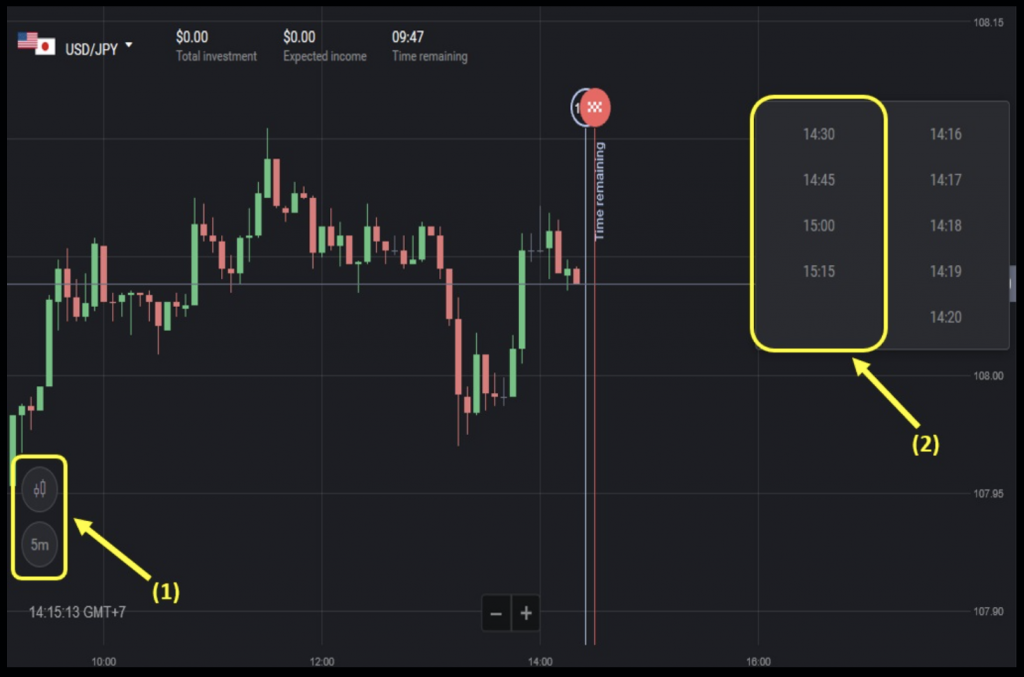 First, set up the Parabolic Sar indicator settings with the default parameters. If you do not know this indicator, you can read it here.
Second, use Parabolic Sar as well as candlestick chart to observe and evaluate the overall market. Then, focus on the appearance of bullish trends. If the Evening Star appears, then it's time for us to take action.
Capital Management Method
With this strategy, we use the classic capital management method, which means that we will open orders with a constant amount of money.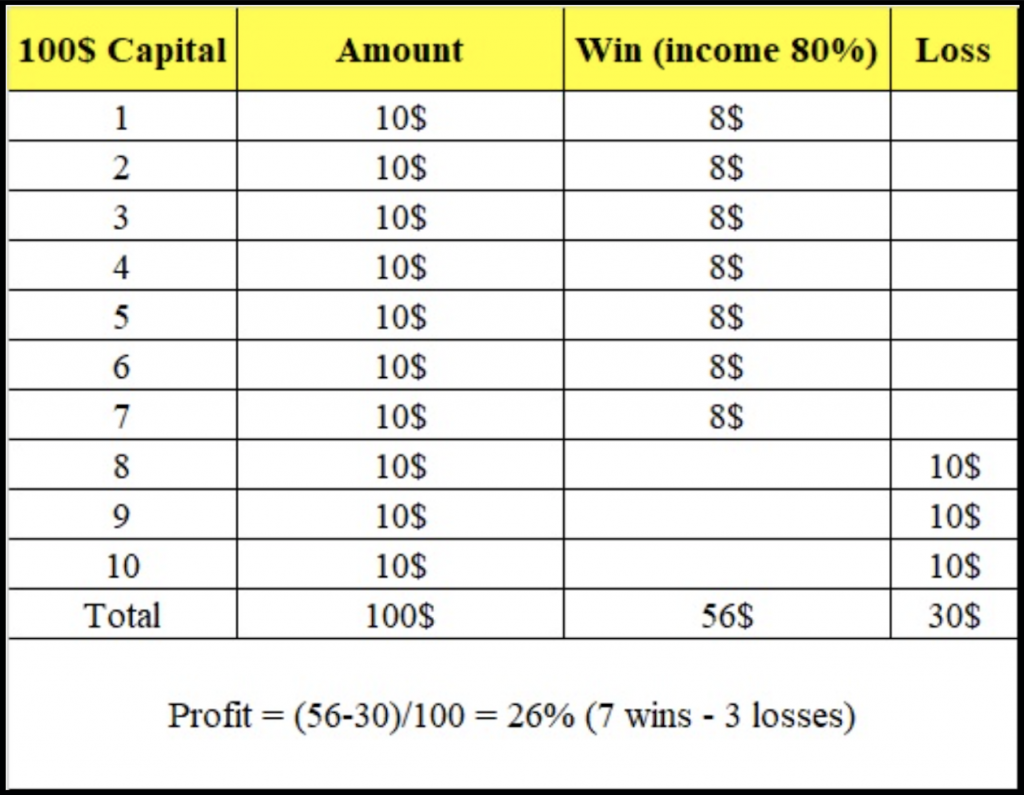 These are long-term orders, you can be sure that you will not encounter small fluctuations, as well as price manipulation.
Binomo Some Notes For This Strategy
You need to know some notes. So you can exploit the maximum and increase the rate of this strategy.
– Do not open an order if the 3rd candlestick of the Evening Star is too long compared to its 1st candlestick.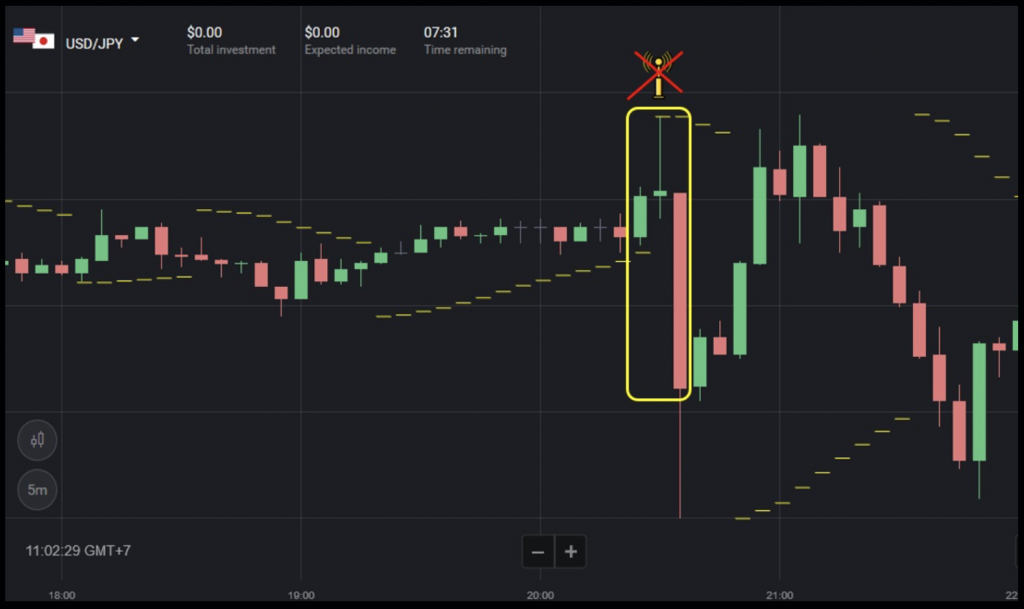 As the picture above, the 3rd candlestick of the Evening Star candlestick pattern is too long. Maybe it has covered the bearish momentum. So after that, the price no longer drops even though the Parabolic has reversed.
– If Parabolic Sar reverses while creating the Evening Star, the price reversal probability will become higher.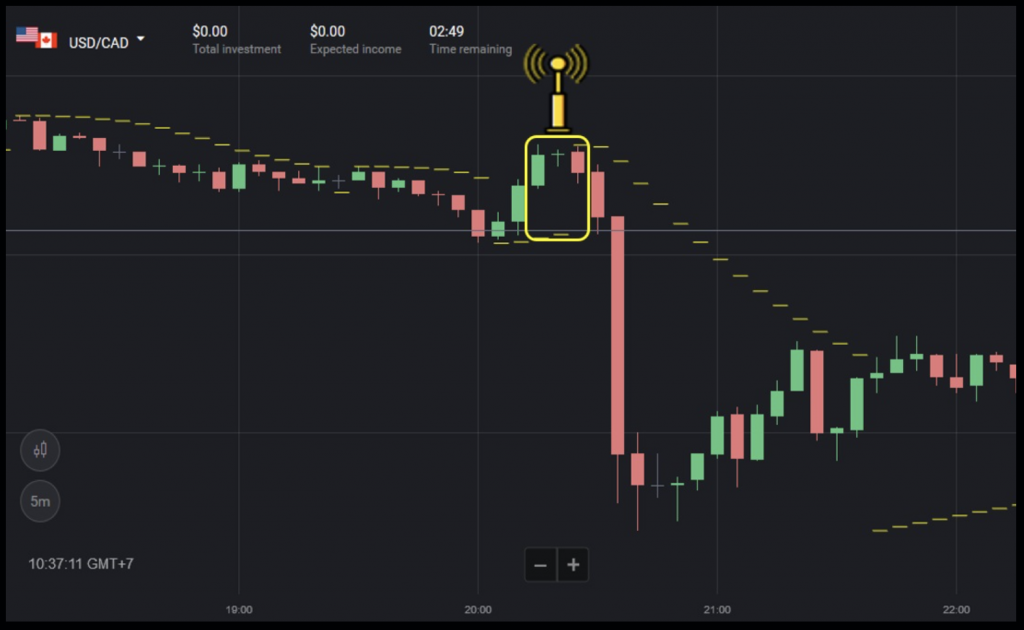 Often after creating the Evening Star, the Parabolic Sar will reverse. However, when this happens sooner, the possibility of price reversal will be certain. As we can see in the picture above
– Do not open orders when Parabolic Sar has not reversed.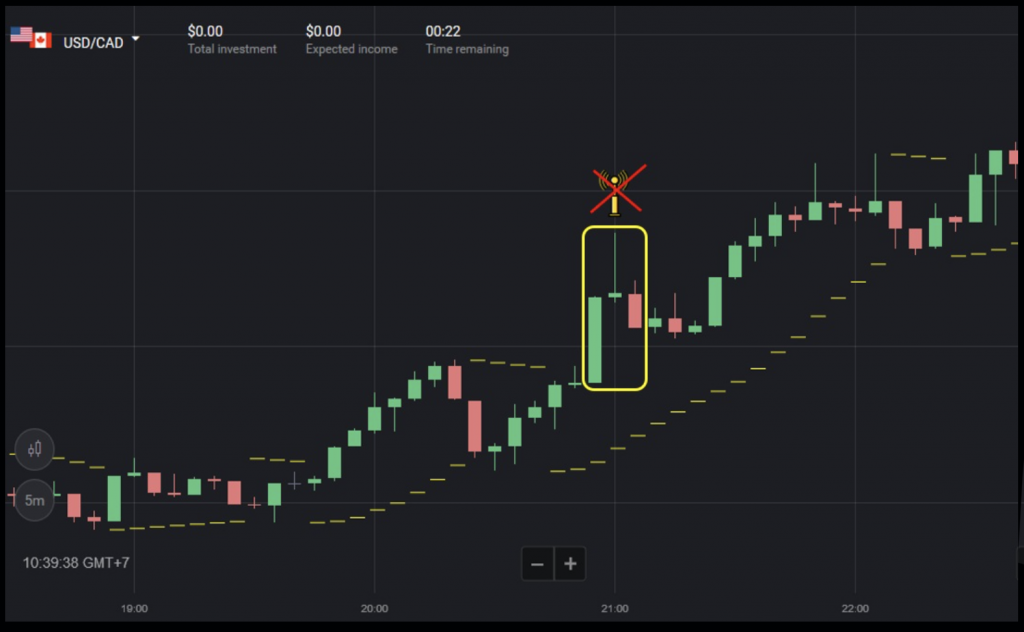 Test Parabolic Sar and Evening Star strategy
1st order: The assets of EUR/USD. At the end of an uptrend, the price created an Evening Star candlestick pattern. At the same time, Parabolic Sar reversed right on the 3rd candle of the pattern. Opened an order with an expiration time of 20 minutes.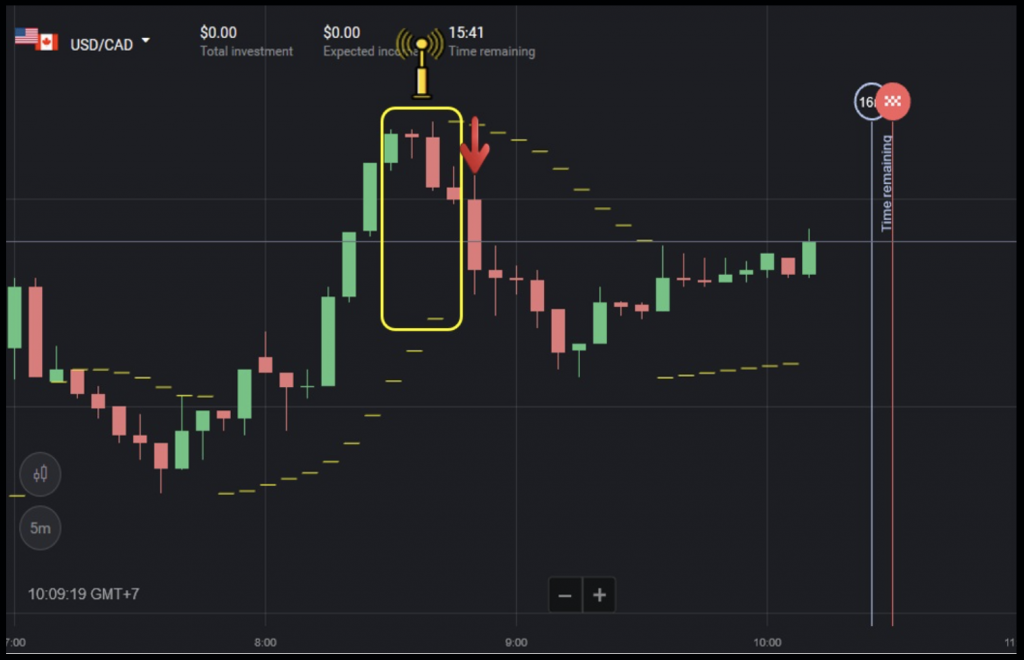 Result of trading 1st order: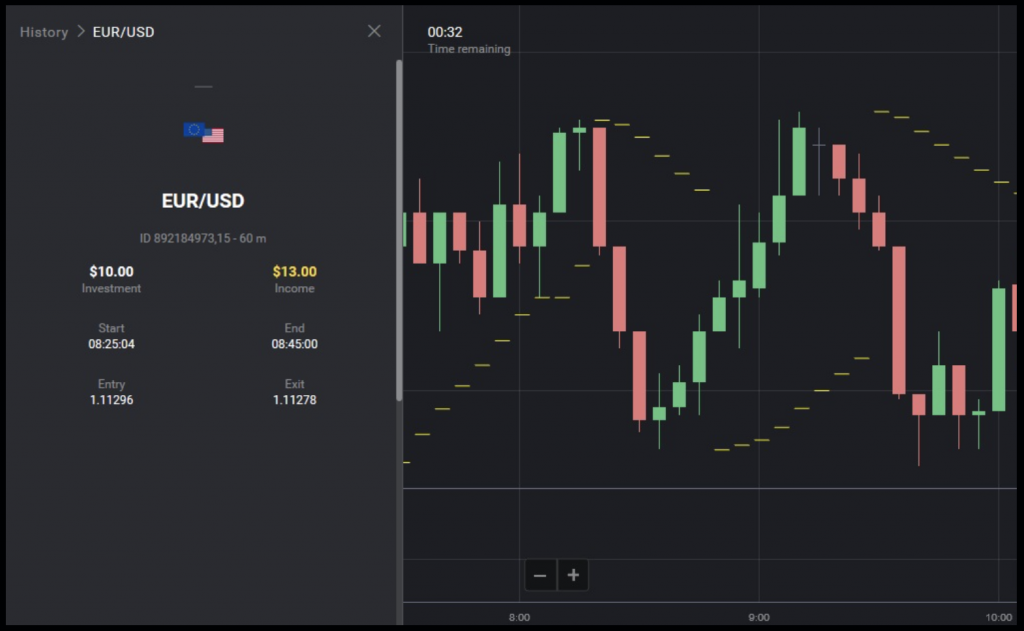 2nd order: The assets of USD/CAD. The price rose sharply. Then, the Evening Star appeared, signaling a reversal. Parabolic Sar appeared later. => opened a 20-minute DOWN order.
Result of trading 2st order: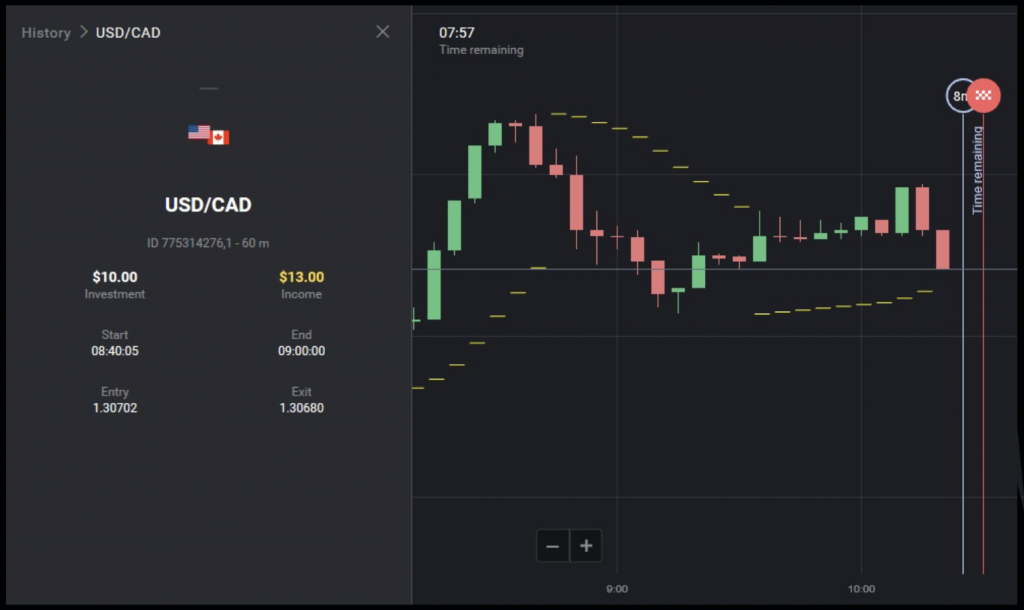 Try out this strategy in Binomo with a demo account today to verify its efficiency. Wish you success with this strategy.