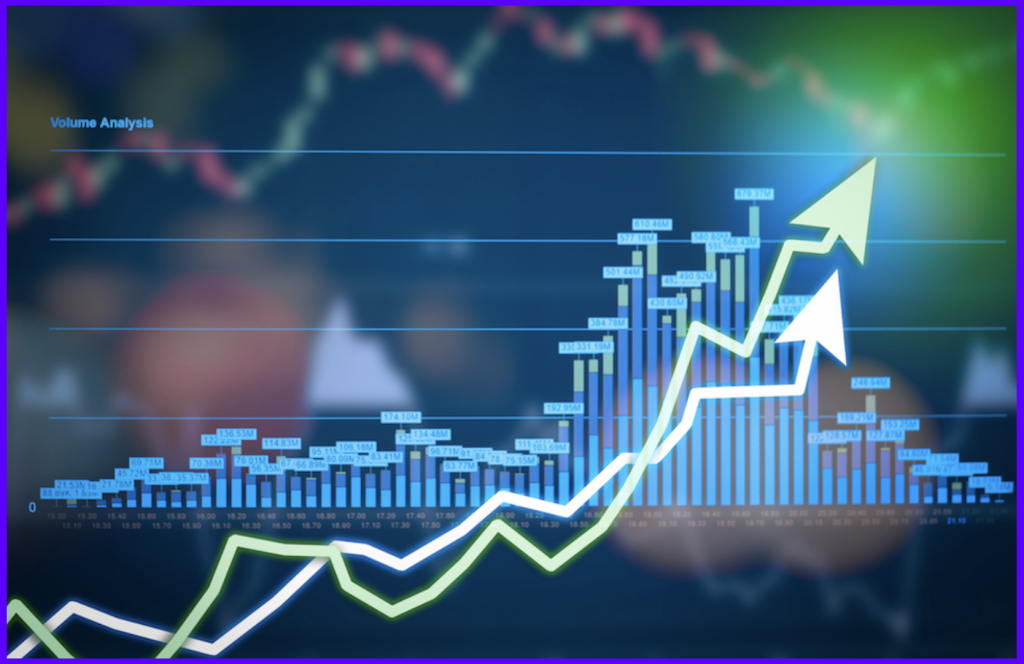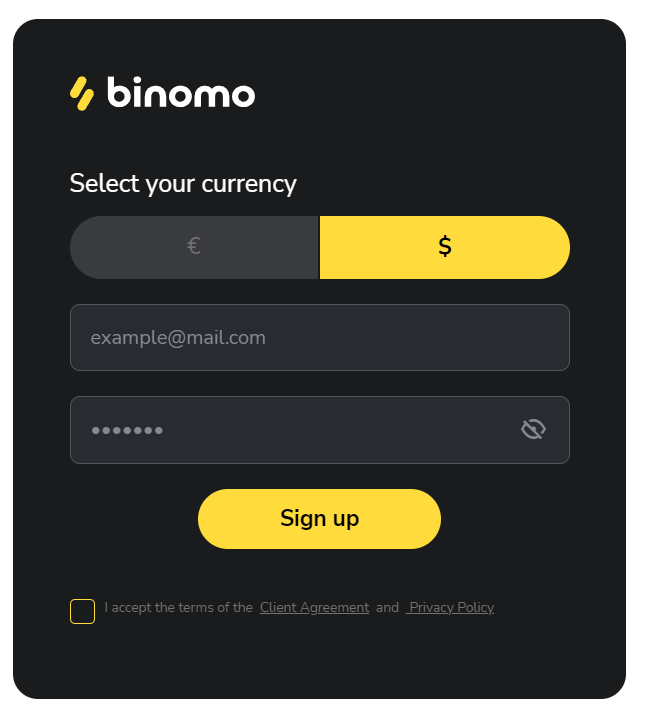 In this article we will tell you about trading strategy in detail so that you can master how to trade in Binomo. This is a simple but very effective way to trade in Binomo which called Morning Star candlestick pattern signal combined with the support indicator.
Basic Settings Preparations
The 5-minute Japanese candlestick chart and the assets: EUR/USD, USD/JPY, AUD/USD
The expiration time is 15 minutes or above.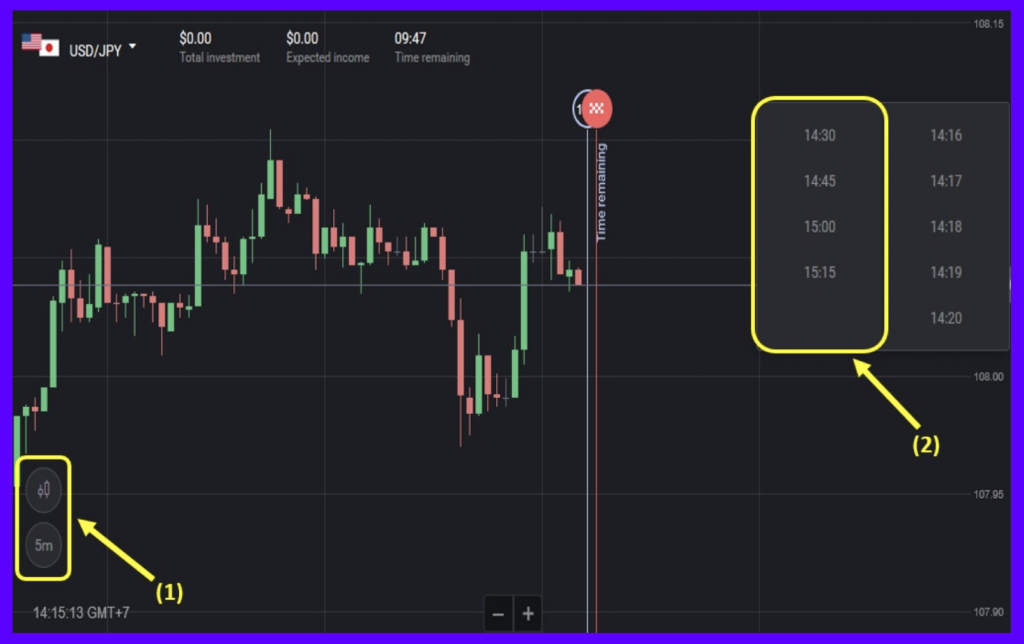 A Standard Morning Star Pattern Consists Of 3 Candles
First candlestick: Red candlestick with a long body which shows that the price is plummeting
Second candlestick: Doji candlestick or Spinning Top candlestick
Third candlestick: Green candlestick with at least ½ length of the first candlestick.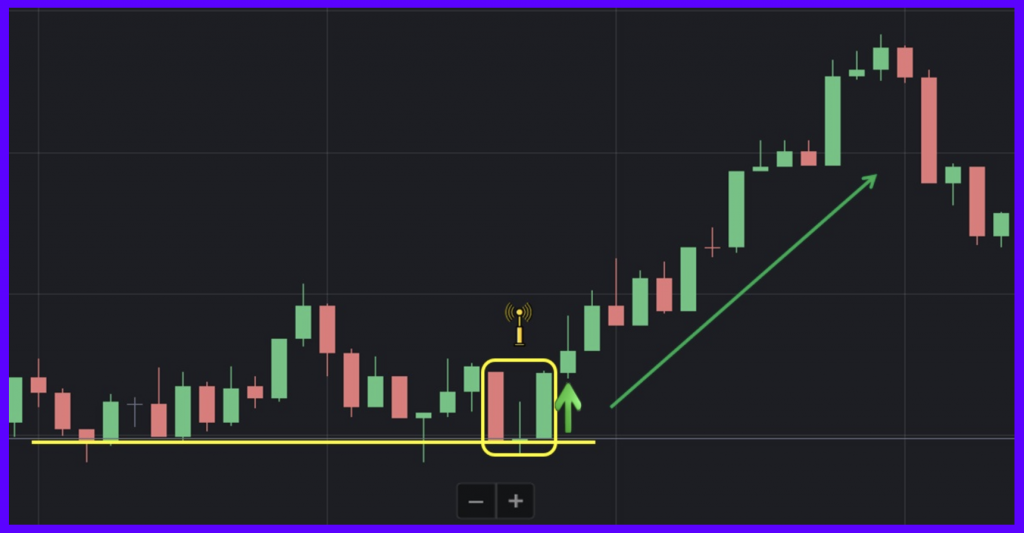 Between two large red and blue candles, there are also Doji and Spinning Top candle. It means that the prices stop falling in the support zone and prepare for an uptrend.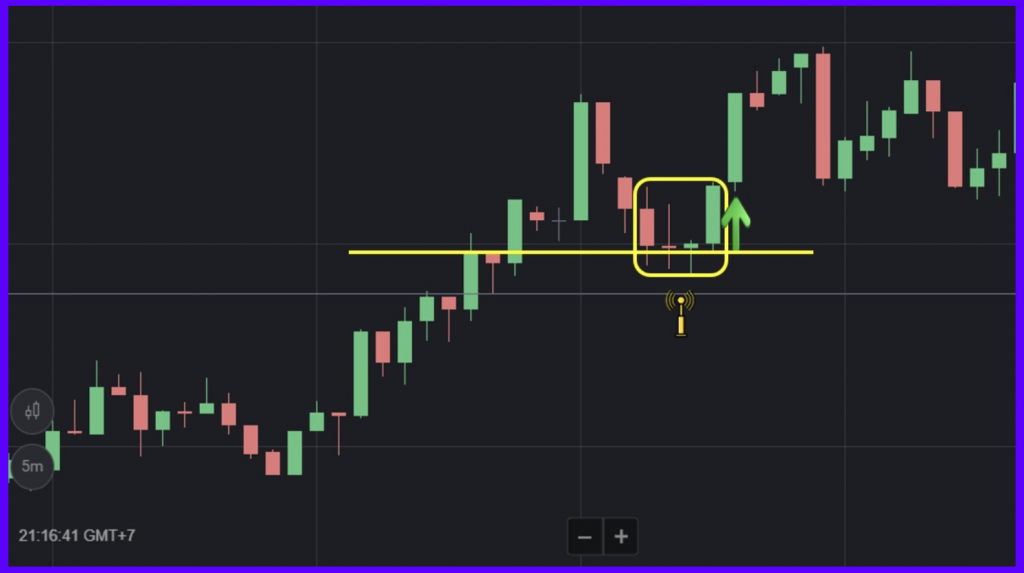 The Formula For Opening Deals
UP = Prices Fall Into The Support Zone + Morning Star Candlestick Pattern.
Morning Star candlestick pattern in the support zone creates when the price falls into the support zone with a strong bearish candle, the second candle which is a Spinning Top candle (or Doji), will show the reaction of the price against the levels. Then the third candle is a sign that the price will rise again.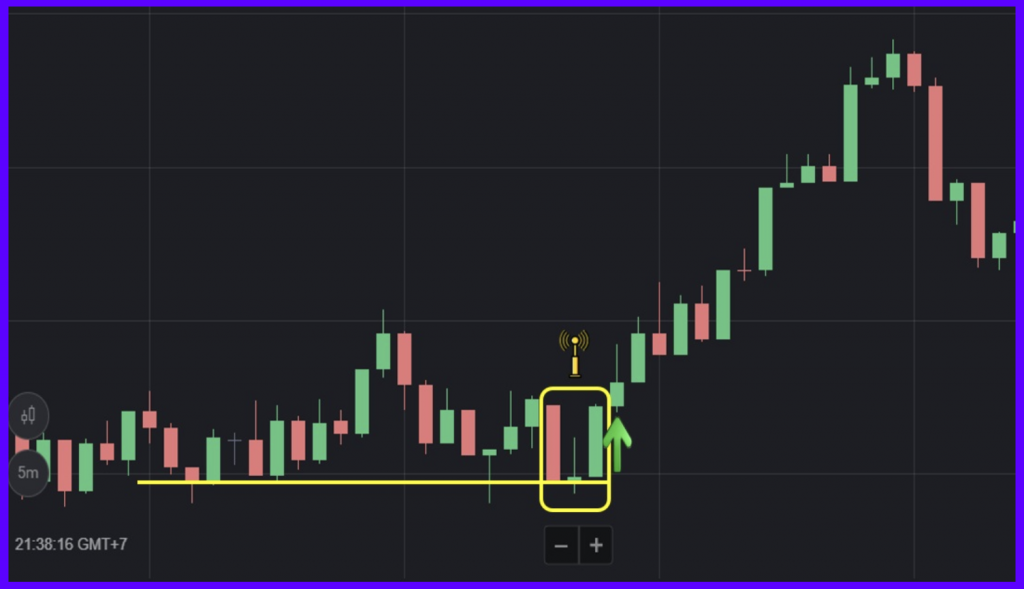 Capital Management Method
In this trading strategy it is better to use Classic capital management method because here we will open deals with a constant amount of money.
Also the Morning Star is a candlestick pattern with high accuracy, it rarely appears on the price chart. So the Classic capital management method would be the most reasonable.
Notes:
Focus on observing and opening deals as soon as the third candlestick of the pattern closed when the price shows signs of creating a Morning Star candlestick pattern.
As soon as you open it, you'd better turn off your computer and do other things. This method will help to avoid psychological impact while waiting for deals to be closed.
Do not open too many deals one after each other, even if you opened deals correctly but still lost. Simply consider that the probability to get profit of the strategy did not happen. Stay calm and wait for the next opportunities.
Some Entry Points When Opening Deals In Binomo
Deal 1: after a strong bearish trend, the price strongly touches the support zone and creates a Morning Star candlestick pattern. Open UP deals with the expiration time of 30 minutes (opening deal at 15:30 and ending at 16:00)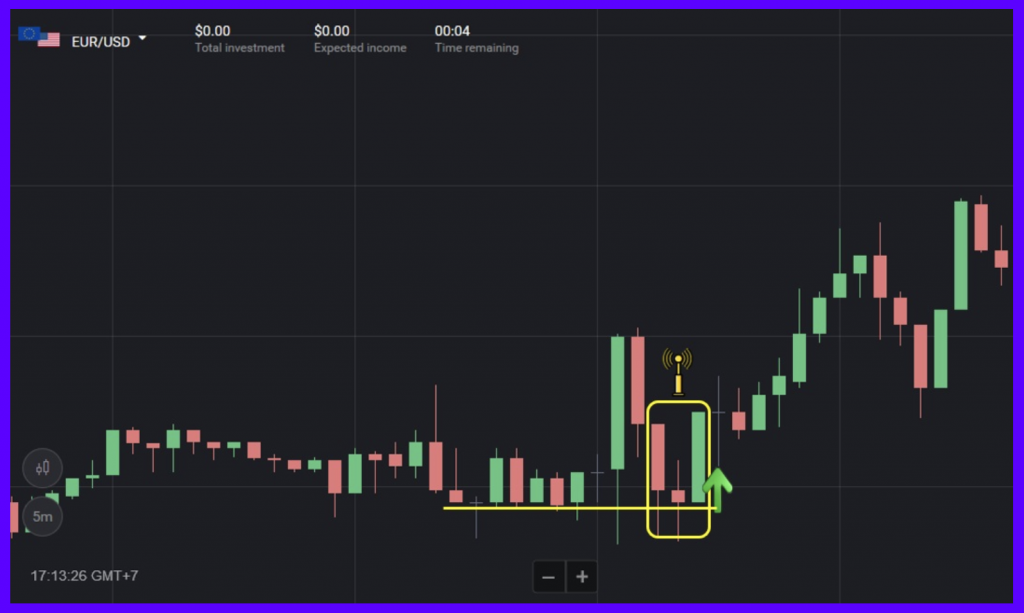 Result: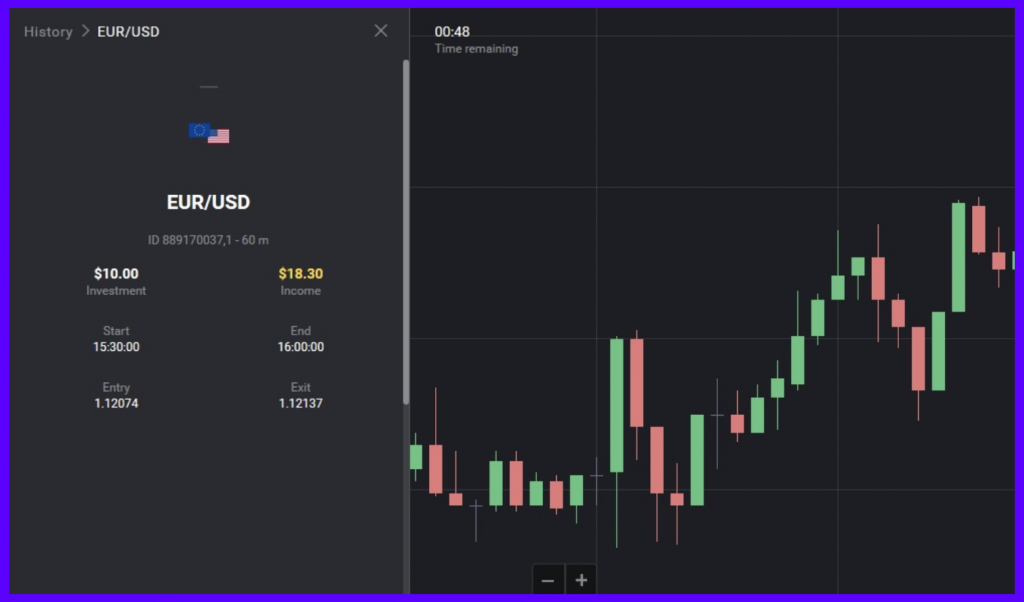 Deal 2: the price goes up over the resistance zone and then bounces back to test this resistance level (the price is now in the support zone) with the Morning Star candlestick pattern => Open UP deals with the expiration time of 25 minutes (opening deal at 14:20 and ending at 14:45)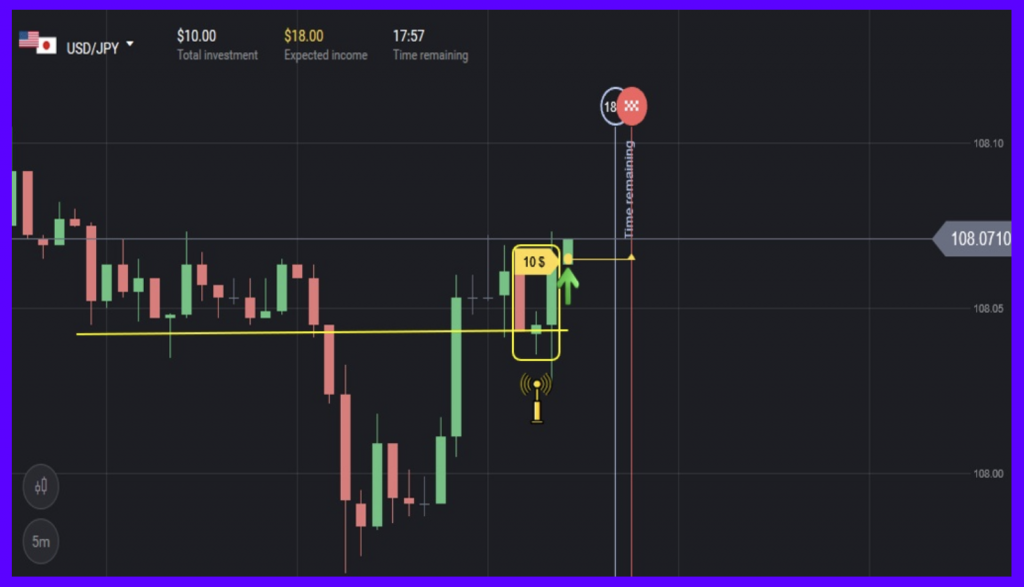 Result: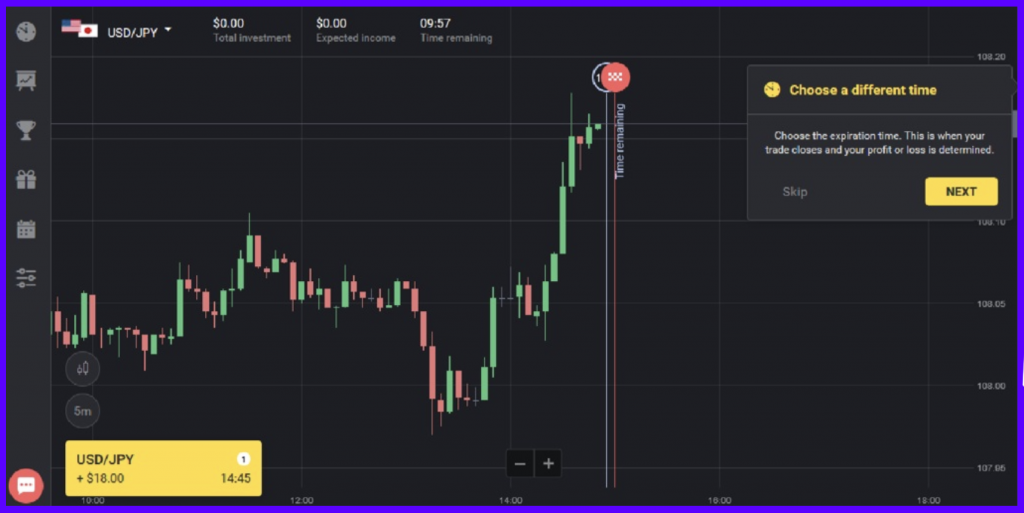 Summary
The Morning Star candlestick pattern is a basic strategy and used by a lot of traders when trading in Binomo. You can manually test this strategy right on a demo account to get used to it. Do not forget to leave any of your questions as well as comments here.